 Registration with PARCOURSUP
Would you like to enroll in school for the start of the new school year for a DIGITAL DIRECTOR DESIGNER LICENCE, options: 2D Animation, 3D Animation, Illustration and digital graphics, Video games?
To join PÔLE 3D, you will be asked to have an account on the Parcoursup platform and to register our various courses among your wishes.
This new modality comes after the integration of PÔLE 3D Digital & Creative School within the Catholic Institute of Lille. This demonstrates and proves the quality of our courses (Licenses, Masters) recognized by the Ministry of Superior Education and Research. Here we explain what are the important steps for your registration. 1 – On the home page of the platform, start a search
2 – Filter with the following informations to find the establishment
By type of training : Licence
By establishment: Académie de Lille : ICL – Pôle 3D
By type of establishment : Privé enseignement supérieur
By region : Hauts de France
By department : 59 – Nord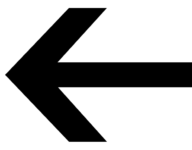 Your registration on Parcoursup
Registration with Parcoursup
On the platform: www.parcoursup.fr
How to find our training courses on Parcoursup? Choose Art License, Scenes and Digital Images Course.
Deadline to complete your file and confirm your wishes.
• Portfolio made up of 3 parts in A4 digital format (CF details below).
• School file made up of: 3 bulletins of 1st + 1st bulletin of Terminale + handwritten cover letter.
Launch of the main admission phase
The high school students receive the answers of the establishments corresponding to their wishes and make their choices. Several answers are possible: yes; no ; yes if or pending.
Launch of the complementary phase
It allows candidates to formulate up to 10 new wishes for training courses that have places available on Parcoursup.
End of the main admissions phase
Closure of the complementary phase
Focus on portfolio
Your portfolio composed of 3 parts in A4 digital format must contain the following elements:
Part 1 : "Observation drawings"
​In pdf-format:
1 sheet representing a still life in gouache or watercolor,
1 board representing a place in charcoal,
1 sheet representing a real character in ink or colored pencil.
Part 2 : "Creativity"
​In pdf-format:
Choice 1 : Animation
Summary of the story of your animated film in 2 lines
+ 1 storyboard (narration in the form of a sequence of images: 1 to 2 boards).
Choice 2 : Video Games
The concept of your game (data sheet + title + game mechanics, etc.)
+ 1 illustration of the project or a diagram of a game level.
Choice 3: for Illustration & digital graphics
An illustration (finished color image in free technique)
+ the text of the story in 5 lines.
Part 3 : "Your creative universe"
A document with URLs to shared spaces (like Google drive or website) containing all types of productions reflecting your universe: plastic arts, music, photographs, sculpture, 3D, 2D, animation, games, coding, etc. How does Pôle 3D study your application ?
In April, the files will be evaluated taking into account the following criteria for the portfolio:
---
• The coherence and relevance of your productions, originality and creativity.
• The quality of the narration.
• Presentation (layout, care, readability).
The School Record will be evaluated by analyzing:
---
• The coherence of your academic results with the national expectations on the reference of the License Art.
• The "avenir" sheet.
• Your motivation.
Special attention is given to:
---
• Attendance and involvement in classes.
• The ability to work in a team.
• The quality of results in all subjects.
Classification methods:
---
• Each file is individually studied and noted by our teaching team (no use of the algorithm).
• Each commission is independent in order to valorize both your personal file in 3 parts and your academic record.
• An average of the two grades, portfolio and academic record is made.