 Become a partner
The school is innovative and always wants to be closer to the needs of businesses. We remain at your disposal for all partnerships we offer you an overview of the know-how of students, take 3 minutes to enjoy! Pôle 3D, Toon Boom Center of Excellence
Pôle 3D is designated a center of excellence (CEO) by Toon Boom. The Centre of Excellence (COE) program was designed to reward and recognise the growing global community of institutions offering exceptional academic programs for Animation and Storyboarding using Toon Boom software.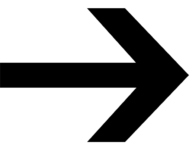 Do you wish to become a PÔLE 3D partner ?
Whether you wish to participate in one of our courses, participate in our juries, communicate with our students (conferences, presentation of innovations, testimonials, publicize your business), recruit profiles or sponsor events, we are attentive to all requests and are already working with many partners on a variety of topics.