 Contact us
Do you want to contact the Pôle 3D team, locate our 2 campuses or find the best way to get there? it's this way !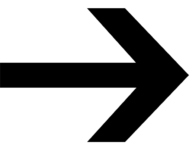 LA PLAINE IMAGES
73 bis, Boulevard d'Armentières, 59100 Roubaix
Tel : 03.28.35.04.44
@ Email : contact@pole3d.com
HEAD OFFICE (EUROTÉLÉPORT)
78, Boulevard du Général Leclerc BP 40162 – 59053 Roubaix
Tel : 03.28.38.93.80
@ Email: contact@pole3d.com EASILY ACCESS THE CAMPUS
The school is accessible by car but also by all types of public transport, for more information on these, go to the official website of Transpole.
Train station
Access to the school is greatly facilitated by the proximity of the train station Roubaix (10 minutes walk).
Subway
Subway Line 2 – direction CH Dron, Alsace station (La Plaine Images), Euroteleport station (Headquarters).
Tramway
Tramway Line R – Eurotéléport stop (Head office).
Bus
Bus, lines : 20-24-29-34-42-226, LIANE 3 and MWR line (Mouscron, Wattrelos, Roubaix).