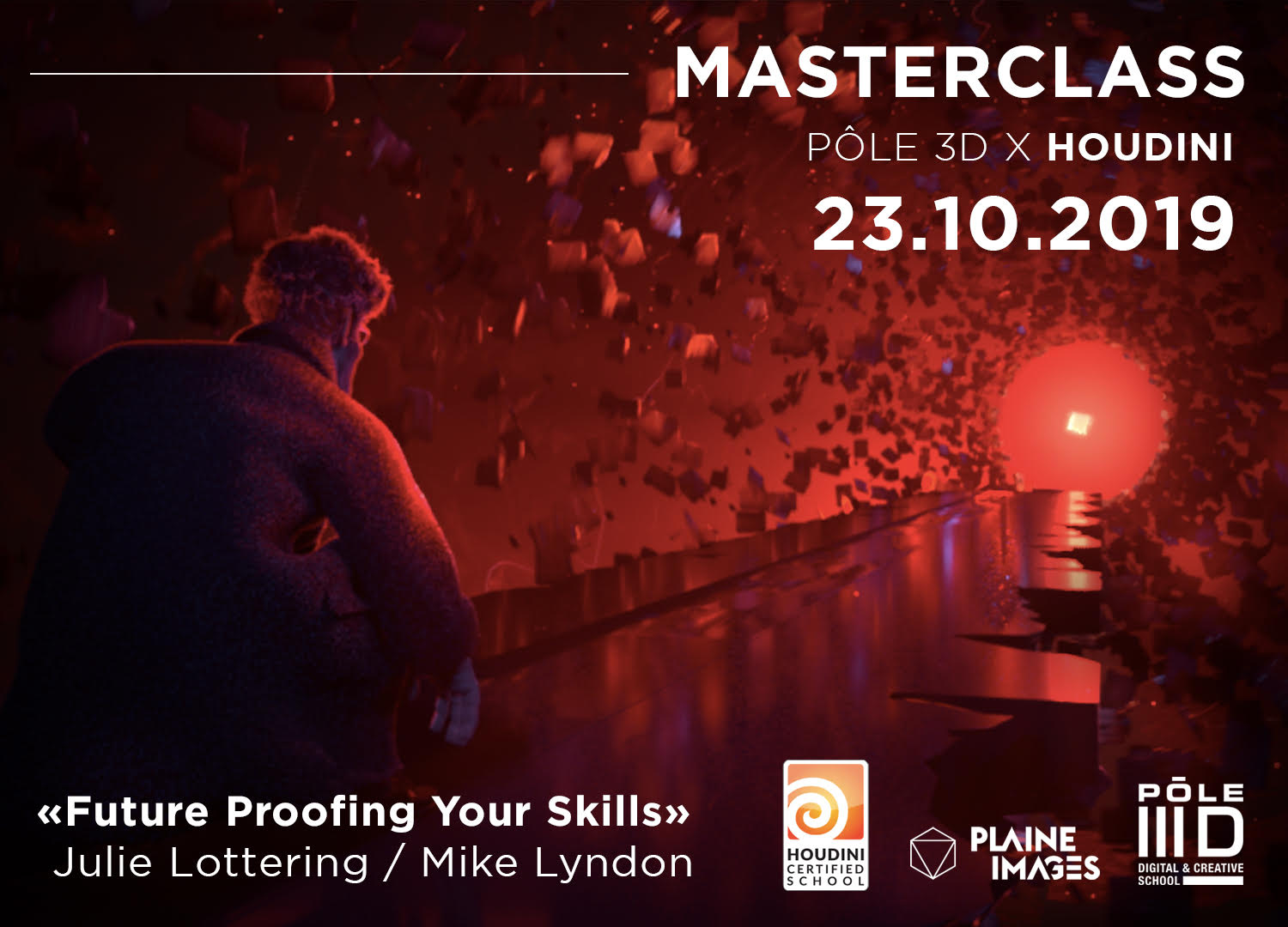 Last September, PÔLE 3D became a certified "Houdini" / Side Fx school.
This certification highlights the quality of the work done by our students and the quality of the teachings of our school.
Houdini is a tool at the forefront of the creative industries, which integrates simulation systems or procedural generations allowing the realization of unprecedented images,in the industry of the special effects, animation cinema and video game.
Our students will therefore enjoy a privileged relationship with this major player in digital special effects and technical development.
To start this beautiful relationship we will welcome with "La Plaine Images": Julie Lottering, School Training and Relations Department and Mike Lyndon, Senior TG Games of Side FX, who will present Houdini's novelties and perspectives in a talk entitled: Future Proofing Your Skills.
Join us and come and enjoy this meeting!
When? 23 October from 11:00 to 12:30
Where? At Plaine Images, in room R3
Price? This event is free
Limited places, on registration only
We will be happy to welcome you.