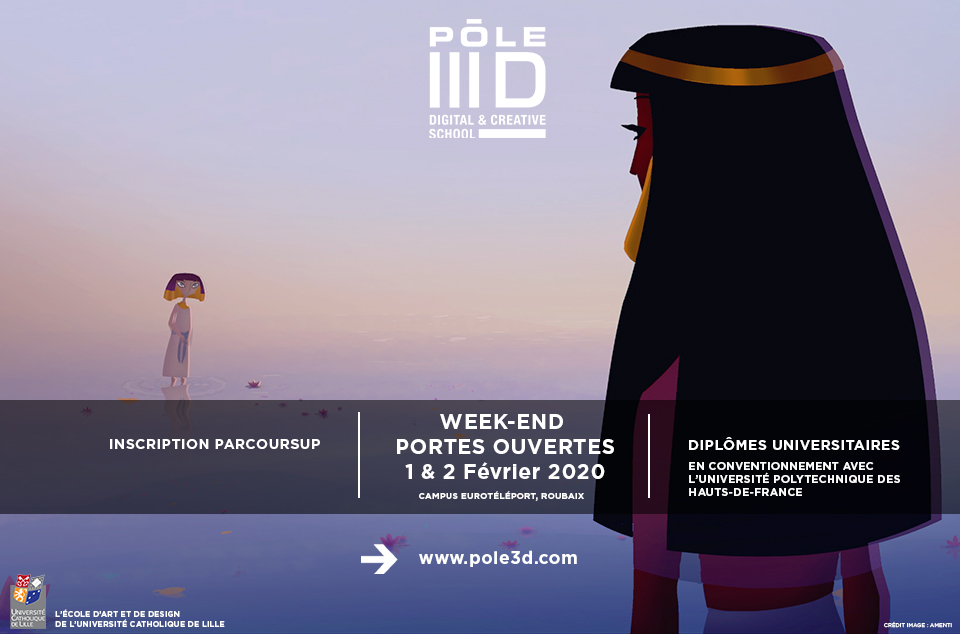 Throughout the weekend, we welcome you with pleasure to introduce you to our school. In addition to the school visit and meetings with our team, we offer a program with several highlights to understand the training we offer and the professions for which we are preparing.
Two conferences will take place at 10:30 am and 3:00 pm (Saturday & Sunday) on opportunities in the sectors of Video Games and 2D / 3D Animation Cinema.
Throughout the day, you can discover demonstrations of techniques in which we train:
– 2D animation workshop,
– Discovery of our prep workshop,
– Academic and Manga workshops,
– Exhibition of board games made by our students,
– Video game tests (virtual reality, PS4, PC …),
– Screening in several rooms of animated films selected and / or awarded at international festivals in 2018.
We also offer portfolio readings all day long by our team of supervisors.
How to come?
Car: Mc Arthur Glen parking lot – 4 rue de Lannoy in Roubaix
Metro: Eurotéléport Station
Tramway: Eurotéléport station
See you soon !
The Pôle 3D team