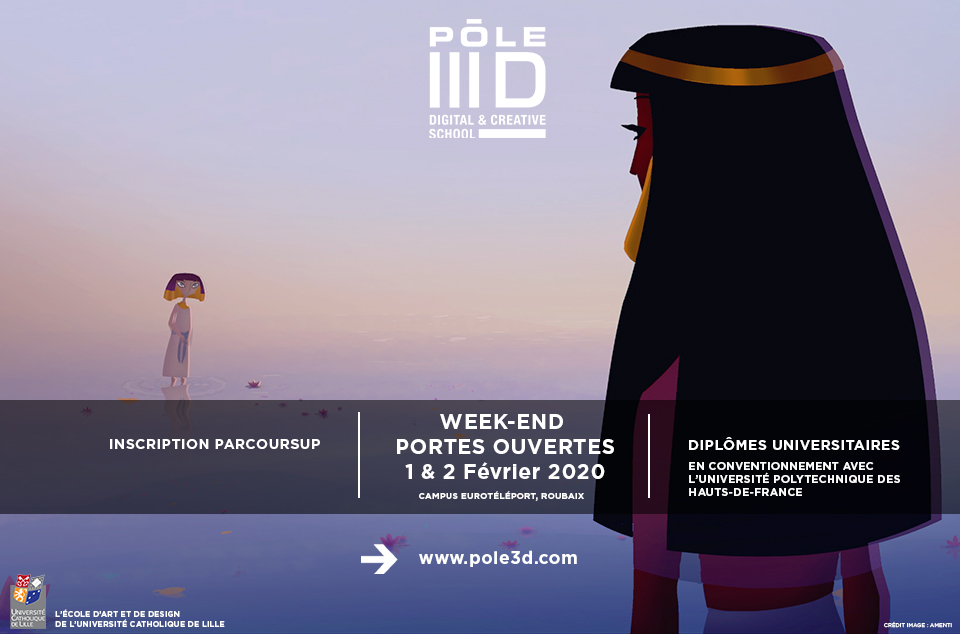 PÔLE 3D will be happy to welcome you during its Open Days from 01 to 02 February 2020.
On this occasion, we invite you to meet us at the Eurotéléport Campus, 78 Boulevard du Général Leclerc, 59100 Roubaix, from 9.30am to 5pm.
We will be at your disposal and available to answer your questions about the courses we offer, from Prep Classes to Master.
The opportunity also to watch the Animation films and to test the Video Games made by our students.