 OUR CAMPUSES
In the heart of the European Metropole of Lille, 35 minutes from Brussels, 1 hour from Paris and 1H20 from London by train, the school PÔLE 3D is at the crossroads of trade and economic dynamics in Europe.
Two campuses located in two buildings that are part of the local heritage, renovated to provide students with real "living spaces" and offer them a quality work environment while ensuring their fulfillment.
Based at Plaine Images, a 5-hectare ecosystem dedicated to image professions, the school offers students privileged access to the professional world. They can thus approach the reality of video game companies and animation, in different aspects: workshops, meetings, professional events, conferences / debates, answers to business issues …
PÔLE 3D follows this logic by bringing its know-how and skills in response to the human or technical needs expressed by companies in Plaine Images. Our incubator has been developed to support students in the monitoring of their personal projects and our cluster offers companies regardless of their sector of activity to question the expertise of our students on technical issues.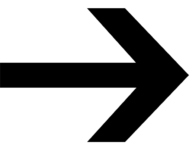 ROUBAIX & EUROPEAN METROPOLE OF LILLE
Roubaix is ​​a cultural, ambitious and creative city that hosts many schools of international renown (ESMOD, ESAAT, ENSAIT, EDHEC Business School …) and 11,000 students from all over France.
The Musée de la Piscine, the Colysée Theater, the Conservatoire, the Jouret Workshops, the Fashion Houses, the Public Condition, the Remyco Workshops are all unique places, which perfectly represent the new global dynamics of the city of Roubaix.
The organization of many cultural events, unifying and popular also participates to open the cultural space to all Roubaisiens and Roubaisiennes and make Roubaix, a city where it is "good life".
---
The European Metropole of Lille shows a dynamism to propose a dense cultural and services offer to the 28% of young people under 20 years old and to the 10% of students composing its population.
The city's desire to support the image industry in the region and internationally is reflected in major events such as Vidéo Mapping Festival, Série Mania and also Lille Global Design Capital 2020. Opportunities that the school does not fail to grasp to highlight the expertise of our students and the quality of the training offered.
This international influence is essential for sectors such as ours where students will have a good chance of moving abroad afterwards.