Posters of the new films of the class of 2022 – 3D Animation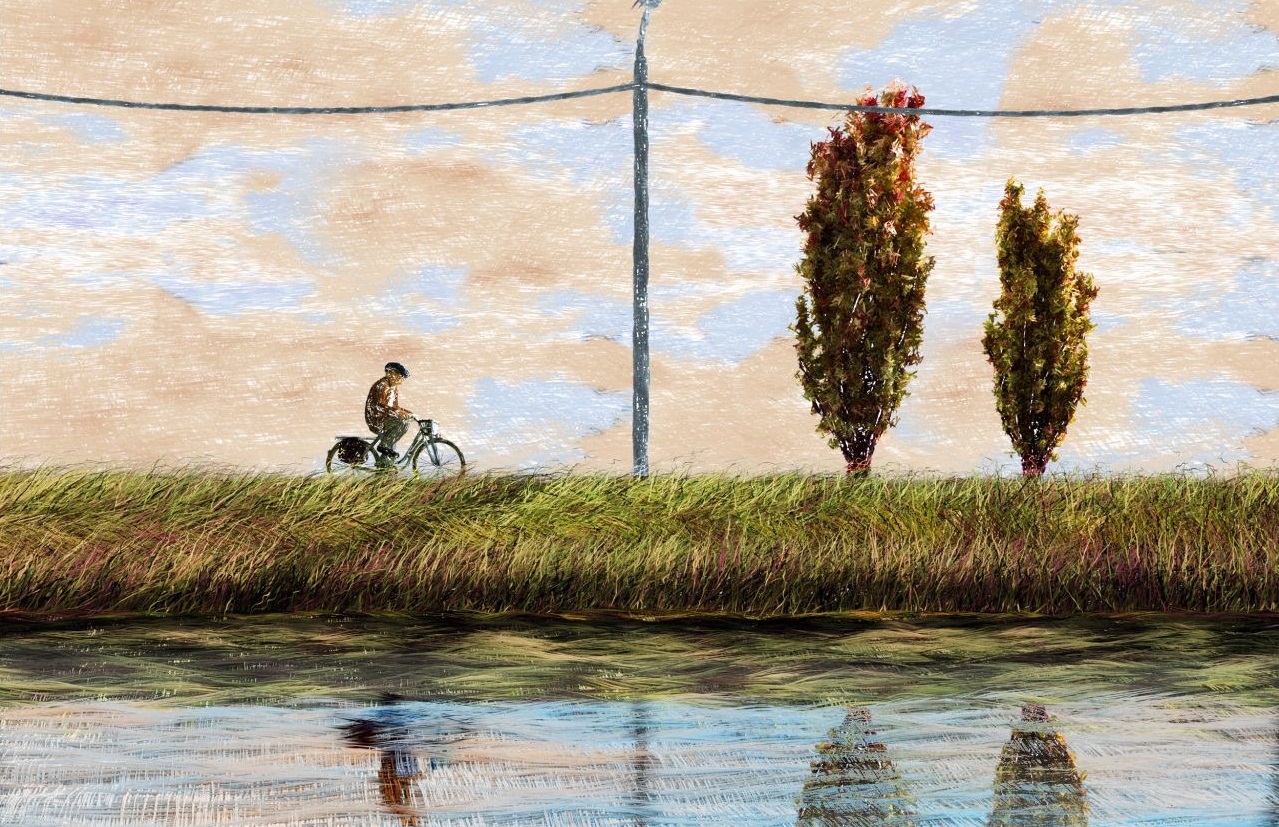 Master 2 films (5th year)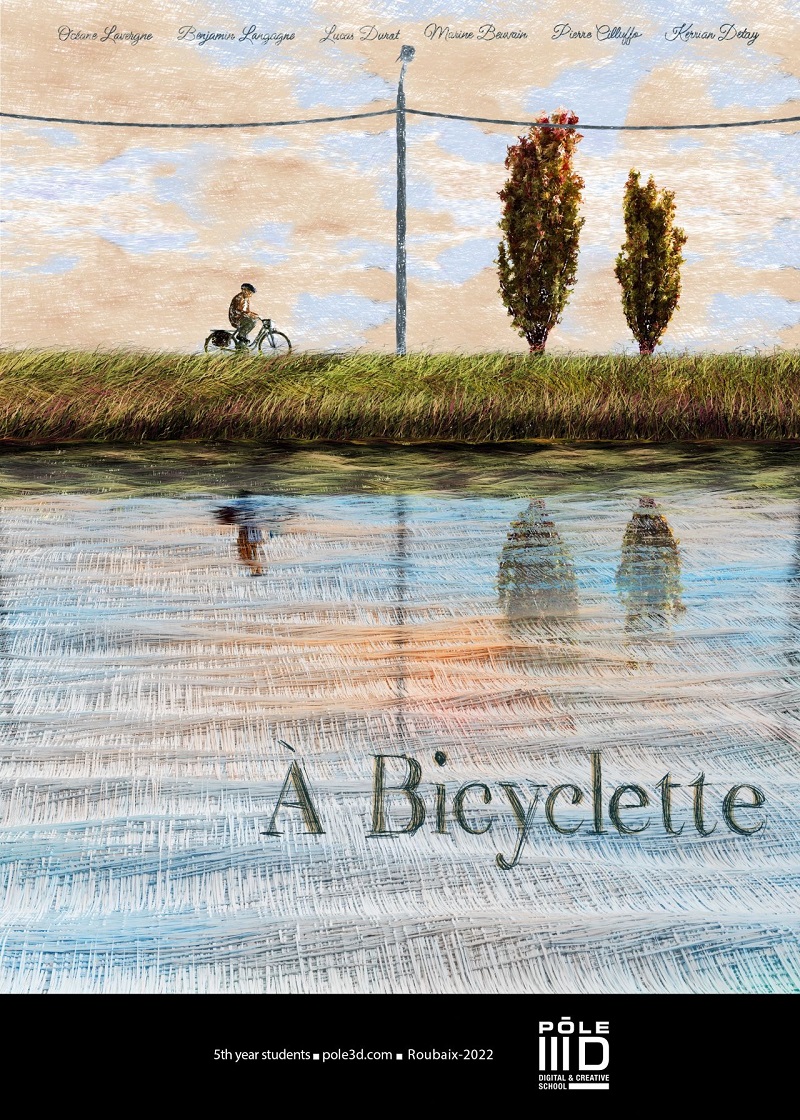 À Bicyclette | 8min15
The ambulation of an old man towards his death. Directed by Océane Lavergne, Benjamin Langagne, Lucas Durot, Pierre Cilluffo, Marine Beuvain, Kerrian Detay.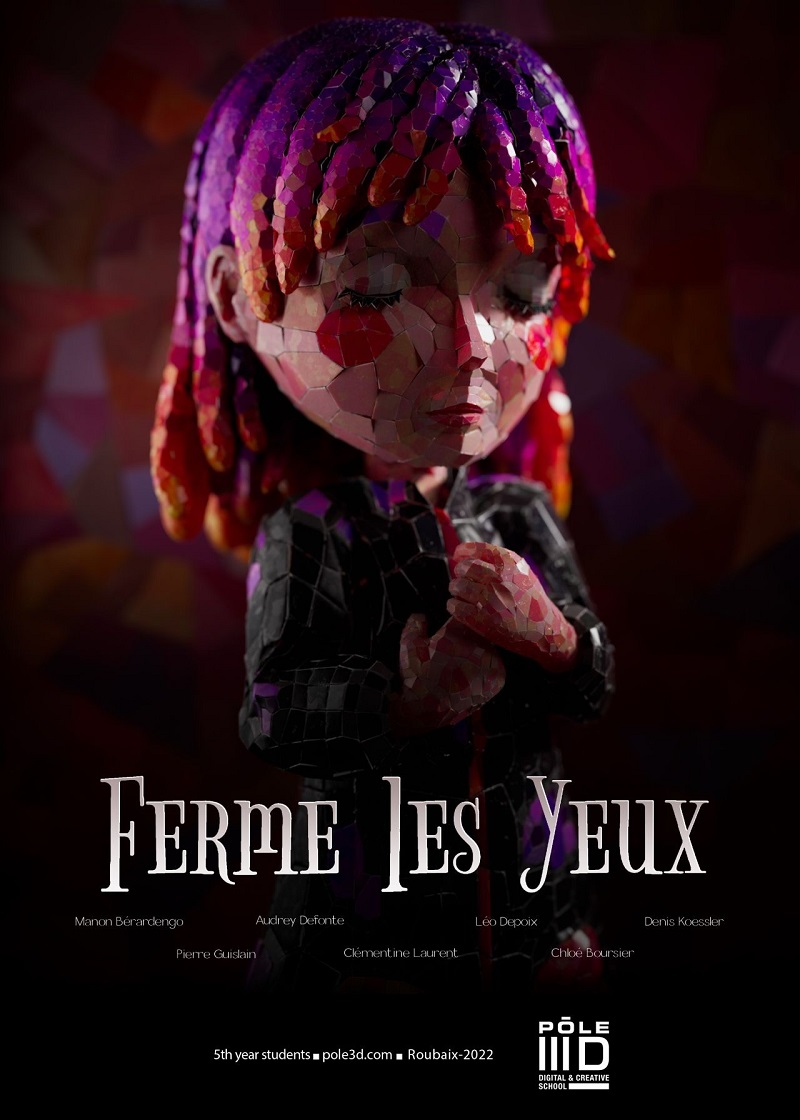 Ferme les yeux | 7min11
A heavy secret and parents who close their eyes. Directed by Manon Bérardengo, Audrey Defonte, Léo Depoix, Denis Koessler, Clémentine Laurent, Pierre Guislain, Chloé Boursier.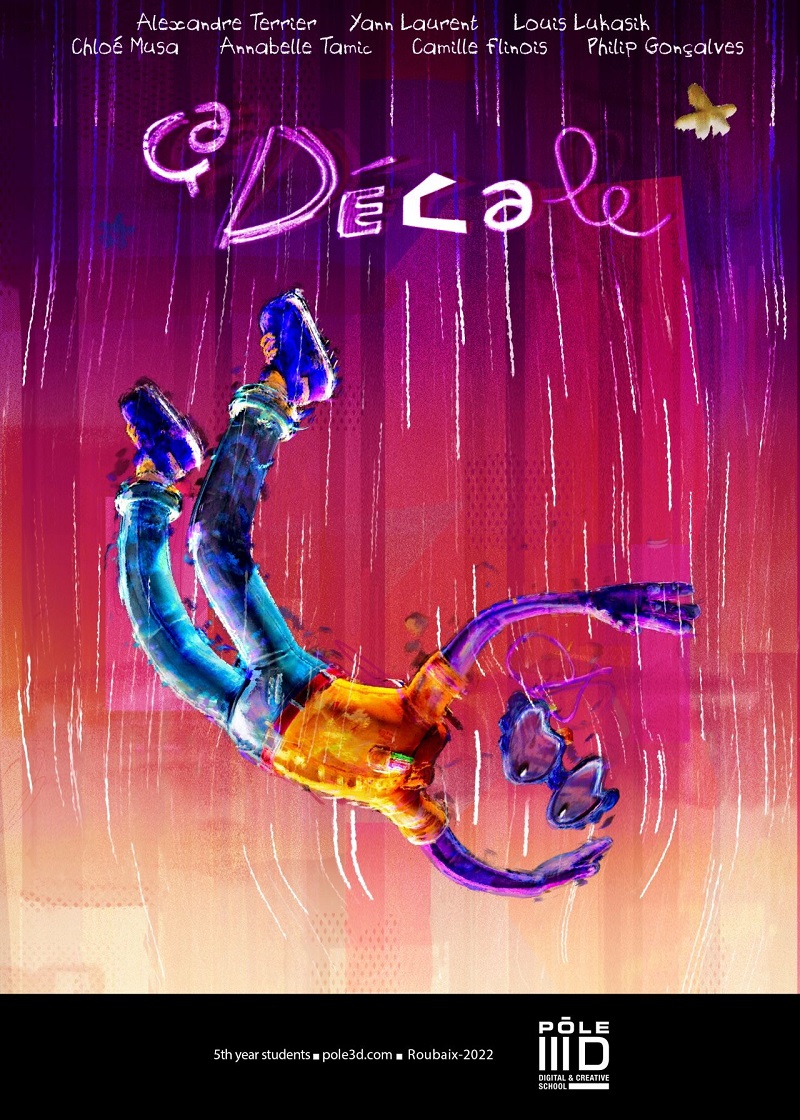 Ça décale | 5min29
An immersion in the colorful kaleidoscope of the party. Directed by Chloé Musa, Annabelle Tamic, Alexandre Terrier, Louis Lukasik, Yann Laurent, Camille Flinois, Philip Gonçalves.
Films of Licence 3 (3rd year)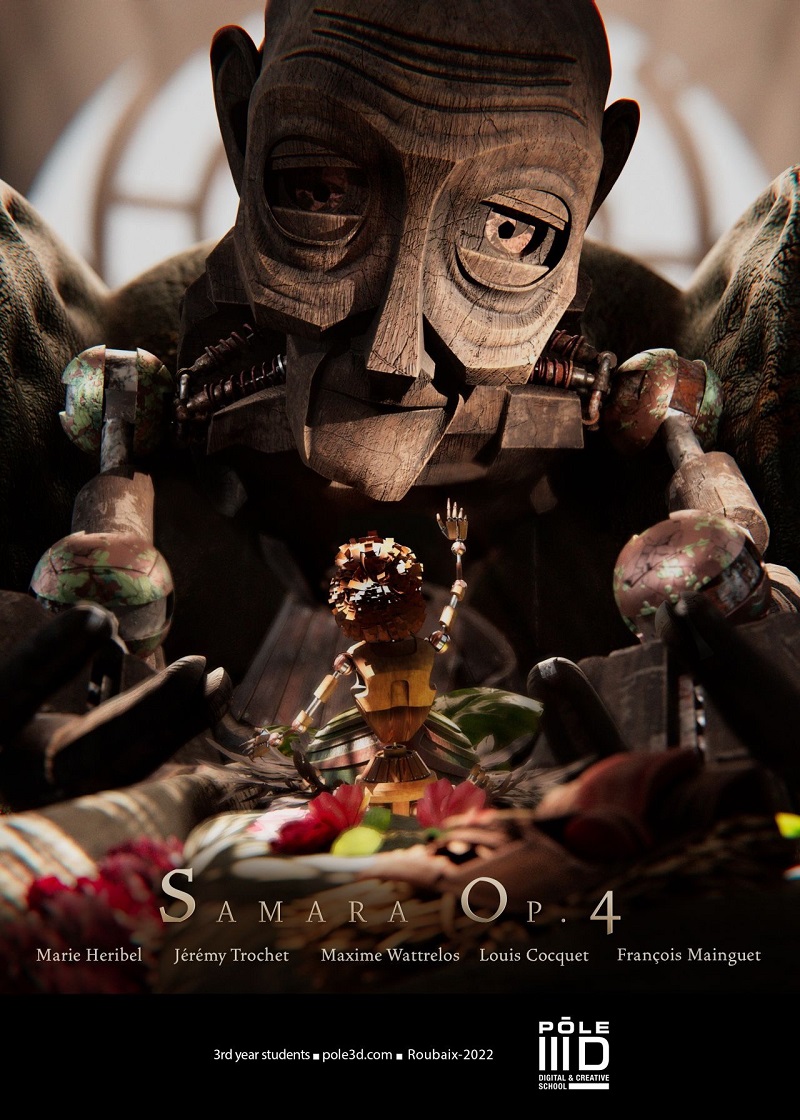 Samara Op. 4 | 6min36
An old automaton sculptor retraces his own life over the four seasons.
Directed by Maxime Wattrelos, Jérémy Trochet, Louis Cocquet, Marie Heribel, François Mainguet.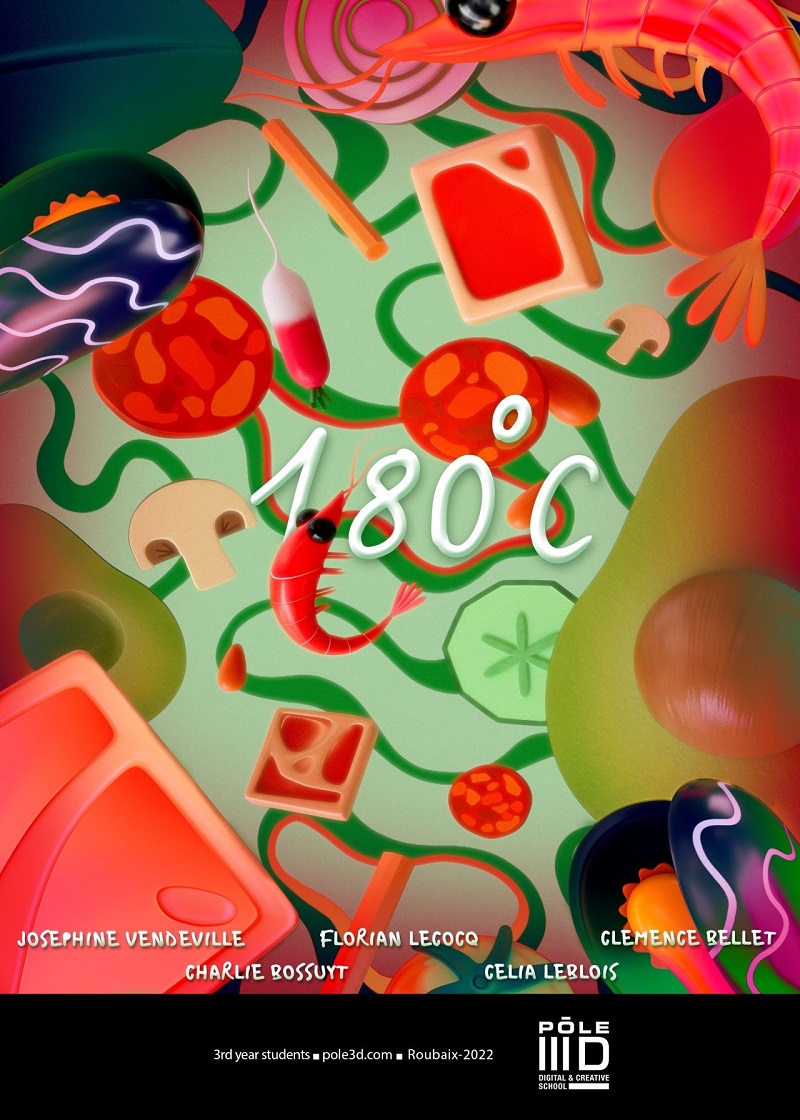 180°C | 2min36
A culinary journey to the 5 corners of the world, with a pinch of madness! Directed by Joséphine Vendeville, Clémence Bellet, Florian Lecocq, Célia Leblois, Charlie Bossuyt.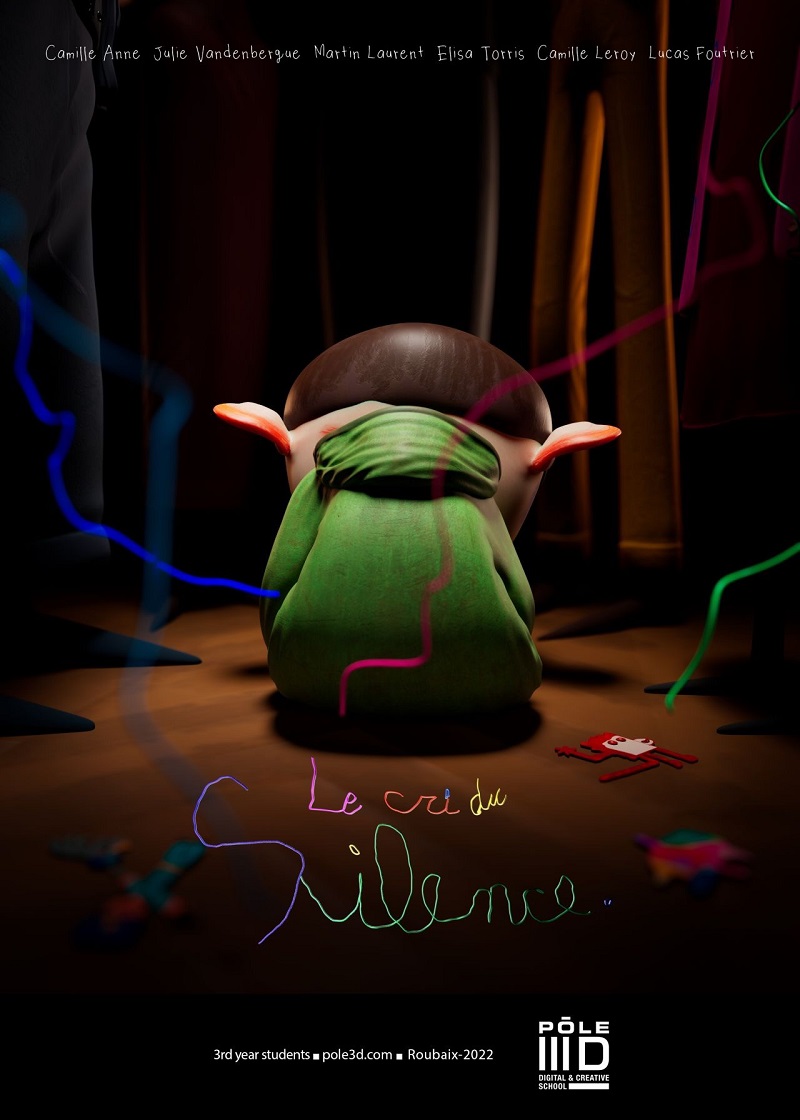 Le Cri du Silence | 7min18
Ewen 8 years old, faces the silence of everyone during sitting.
Directed by Camille Anne, Julie Vandenbergue, Martin Laurent, Elisa Torris, Camille Leroy, Lucas Foutrier.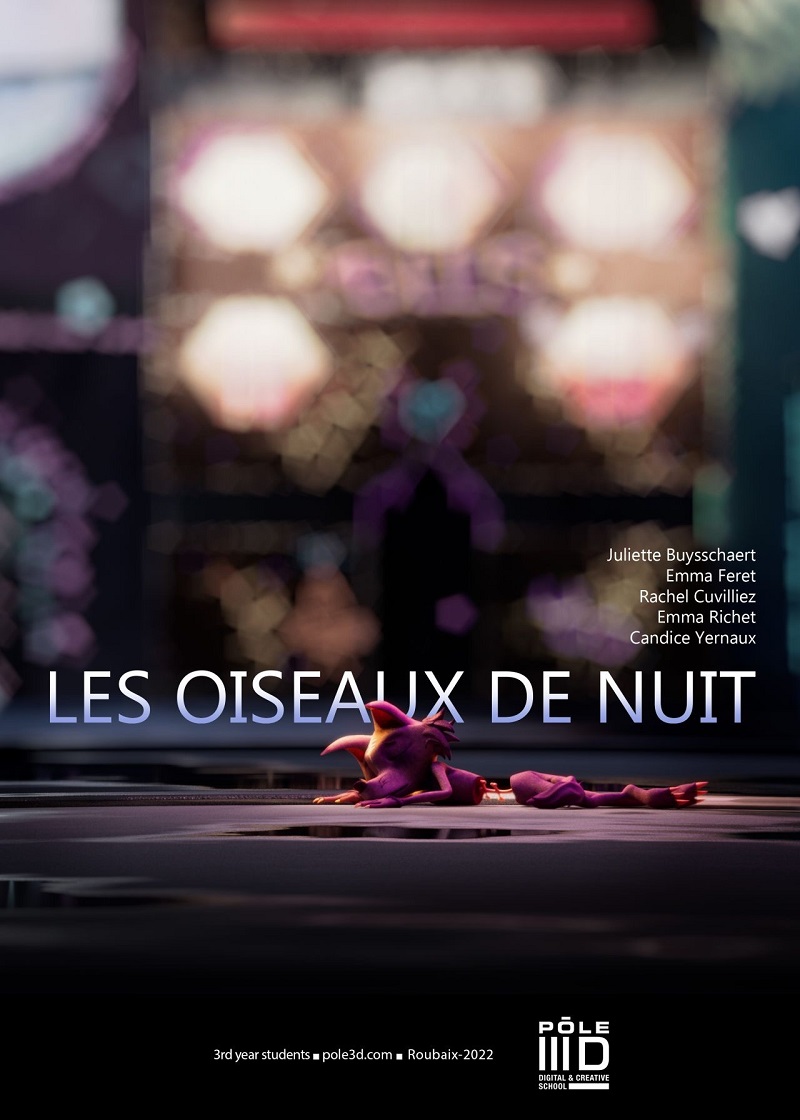 Les oiseaux de nuit | 4min21
An abandoned wolf discovers a deceptively looking town.
Directed by Emma Richet, Candice Yernaux, Juliette Buysschaert, Emma Feret, Rachel Cuvilliez.