 STUDENT ASSOCIATIONS
Student life at Pôle 3D is orchestrated by the student office and by the Clubs. They offer and organize student trips, various night events, but also professional events. In addition, the BDE plays a role of representing students to the general public.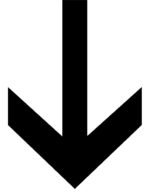 The main goal of Pôle IIID student office is to create activity and life within the school. Its actions allow each student to experience convivial moments, school or extracurricular. An entertainment program is organized throughout the year: outings, afterworks, events such as:
Contests
to win software licenses (TVPaint, Marvelous, Unfolded…),
Partnerships
with many companies (Subway, Apple, Géant des beaux arts, Dell, Vimeo, Asics…),
The student office creates a direct link between the students and the school's pedagogy so that all the information circulates as well as possible. The student office is integrated into the Fédé and thus into all the student office and Corpos of the Catholic University of Lille. Comptoir des 3 dés Association (Board Games)
Yggdrasil Association (e-sport)
Club T.Time (Improv club)
Feel Free To Play Music Club (Collective instrumental practice)
Game Art Club (exchanges and mutual aid in Game Art)