 SUMMER CAMPS
Are you interested in animation, video games or art and you want to discover the secrets of creation?
Enjoy summer and holidays to realize your creative project! We offer three workshops to have fun while discovering new techniques.
Dare your talent!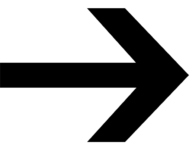 Summer Camp Animation: Create your character, sculpt it and animate it before exposing it!
Passionate about animation? curious to discover how to create a character? Come and spend 9 days in our creative world and make your own cartoon character!
Through 3 main steps, we will explain how to create your character by starting with the sketch and then giving it volume through modeling and ending by animating it by making it walk, run or jump. No need for a magic wand, your fingers, your imagination and your talent will allow you to get there!
This internship will end with the exhibition of your work thanks to a presentation video that you will have made and that you can take away at the end of the internship.
Program :
4 days dedicated to the character design: Idea of ​​character, sketch, declination of a family, colorization, realization of a board.
2 days dedicated to the modeling to realize your character in volume: introduction to the modeling and workshop of practice.
2 days dedicated to the animation to give life to the character: learn the cycles: walk, run, jump and create a video presentation of your project.
1 day dedicated to the installation of the exhibition and the presentation of the project to the public.
Summer Camp Video Games: Create your video game!
Do you love to play? You are impressed by video games and you are full of imagination? Come and spend 9 days in our game factory and develop yours!
Through 4 main stages, we will assist you in the development of your video game level by making you discover the secrets of game design through the gameplay mechanics and by creating a level design in volume through a model by finishing by the realization of your prototype and the test by users as well as a presentation to the public.
Keyboards and mice are waiting for you impatiently!
You will leave with your game to test it to your friends!
Program :
3 days dedicated to game design: testing and analysis of board games and game design of your project before moving to level design and discover your project volume.
2 days dedicated to gaming: introduction to Game Maker and prototyping of the game.
2 days dedicated to game art: design of the graphic universe and integration with the prototype.
1 day dedicated to the finalization of the project: export of the project and playtest of the game
1 day dedicated to the installation of the exhibition and the presentation of the game to the public.
Develop your artistic world: pencil, brush and sculpture!
Are you creative? Do you like spending time drawing, scribbling on a notebook? or would you like to improve? Come and spend 9 days in our workshops and develop your artistic world!
Through 3 workshops you will learn different artistic techniques on the same theme. You will build your artistic project by starting with a drawing workshop around the realization of a character, its integration into a decor and the realization of a board then you will continue with a painting workshop to make your canvas and you will then go through the engraving workshop to give volume to your creation. An outing in a cultural place will allow you to inspire you during this internship!
You will leave with your achievements to show them to your loved ones!
Program :
2.5 days dedicated to the drawing workshop: sketching, use of watercolor, work of the vanishing point and perspectives and creation of an A3 format board.
½ day for a visit to a museum or an exhibition.
2 days dedicated to the acrylic painting workshop: realization of a 1mx1m canvas with initiation, drawing and sketches, use of Gesso.
3 days dedicated to engraving: Rhénalon and dry point, practice of the engraving press, size and sketch on lino, printing and collage then enhancement.
1 day dedicated to the installation of the exhibition and the presentation of your creations to the public. Date
from 8th au 18th July 2019
Number of places
30 places available per camp
Price
600 € This price includes: Stay (welcome, workshops, visits …), 9-day breakfasts, 9-day lunches, provision of materials for the realization of projects
Participants
in class of 3ème, 2nde, 1ère or equivalent