The living environment of the Catholic University of Lille is unique and offers opportunities for exchanges and interactions that are also unique in your student life. It is a whole life experience.
The well-being and safety of students on our campuses is a priority shared by all. With a view to preserving this quality of reception, we mobilize specific means around the themes of the fight against violence, harassment and discrimination through a dedicated unit.
This cell offers a listening service, collection of situations and personalized support. This cell can be mobilized in each entity with individualized appointments or via an anonymized or not platform where witnesses or victims can express themselves in complete confidentiality.
Remaining at your disposal,
In solidarity,
VHD cell teams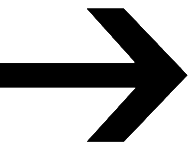 Violence, Harassment and Discrimination
Not all violence, whatever it is, harassment or discrimination, is tolerable on campus at the University. If you are confronted with this type of behavior, we urge you to react quickly. Whether you are a student or a witness, a staff member or a direct victim, we invite you to quickly contact our dedicated unit:
By phone : 03 20 13 40 00
If you are a student in one of our faculties or schools, a referent is dedicated to you, you just need to indicate your institution when you have our switchboard person on the phone.
Our cell receives absolutely all testimonials and complaints and undertakes to respond to you without delay. We are here to listen to you, advise you, and trigger appropriate measures, in connection with our CPSU.