The Global Game Jam® (GGJ) is the world's largest game jam event (game creation) taking place around the world at physical locations. Think of it as a hackathon focused on game development. It is the growth of an idea that in today's heavily connected world, we could come together, be creative, share experiences and express ourselves in a multitude of ways using video games – it is very universal. The weekend stirs a global creative buzz in games, while at the same time exploring the process of development, be it programming, iterative design, narrative exploration or artistic expression. It is all condensed into a 48 hour development cycle. The GGJ encourages people with all kinds of backgrounds to participate and contribute to this global spread of game development and creativity.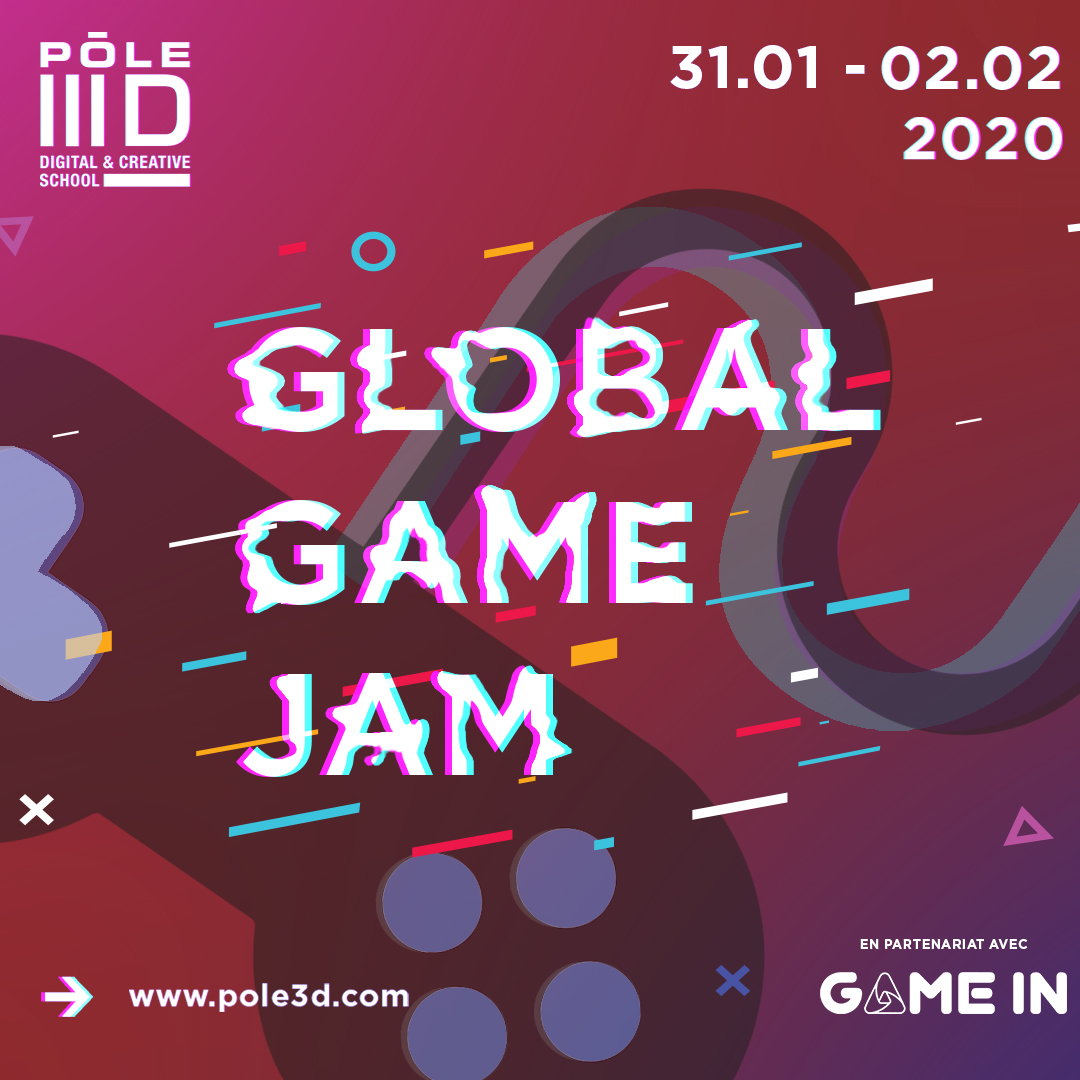 Pôle 3D will once again be the official host site for the Global Game Jam in partnership with Game In.
To register:
Please send your registration request by email to olivier.carlot@pole3d.com. Please specify your name, first name, age, position envisaged, already in a team or not, company (if pro). We will get back to you very soon to confirm your participation.