Organized since its origin in the Fort of Mons, in a space of more than 5,000 m² welcoming 12,000 visitors (in 2018), the LudiNord festival is the first playful event in the Haut-de-France region.
The objectives of this project are to introduce modern board games to a wide audience, but also to promote games that are not yet marketed by promoting the meeting between the various players in the game world.
On this occasion PÔLE 3D will offer visitors the opportunity to come and test with family or friends the board games and cards made by our students.
A "Game creation" workshop will also be offered on this occasion.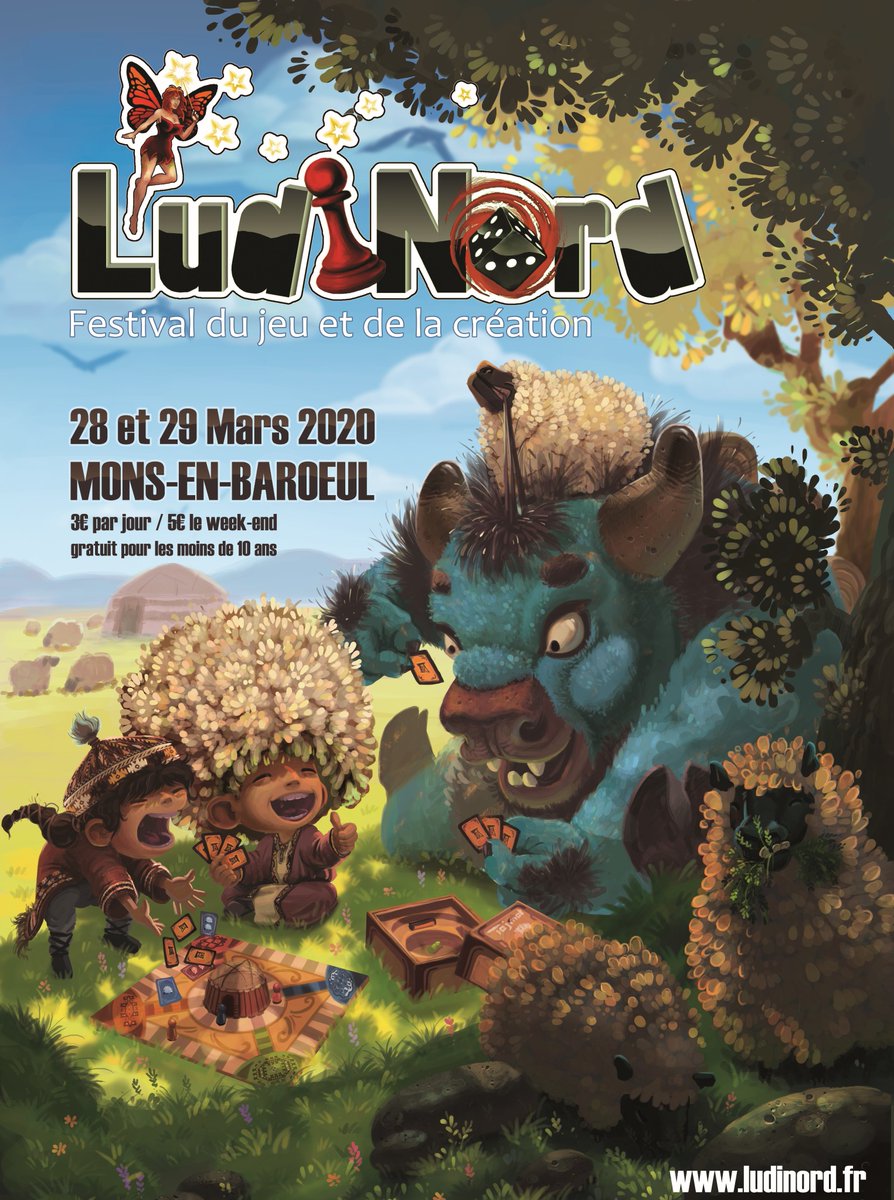 LudiNord will be open
Saturday, March 28, 2020 from 10 a.m. to 9 p.m. (opening at 9 a.m. for presale) then a Nocturne until the end of the night (final exit at midnight)
Sunday March 29, 2020 from 10 a.m. to 7 p.m.
Places
Fort de Mons, 4 Rue de Normandie, Mons-En-Baroeul
Salle Montaigne, 397 Avenue du Général de Gaulle, Mons-En-Baroeul
La Maison Des Associations, 8ter rue d'alsace, Mons-En-Baroeul
Learn more about the programming: