The city of Lille welcomes, for its 33rd edition, the student fair !
Organized with the support of the Academic Region of Lille and Amiens, the 33rd edition of the Student fair of Lille will take place on January 9th, 10th and 11th at Lille Grand Palais.
This fair is aimed at high school students involved in the development and implementation of an orientation project, students wishing to reorient themselves, continue their studies after a bac + 2 / + 3 or refine their choice of orientation as well as the parents and teachers who accompany young people in their choice of studies and trades. For more information, high school students can consult the Orientation Guide online: a year to build your project in terminal.
During this day, visitors will be able to:
– DIALOGUE with experts of the orientation and to envisage a course adapted to its profile
– MEET schools and trainings
– ATTEND lectures on different fields of study and trades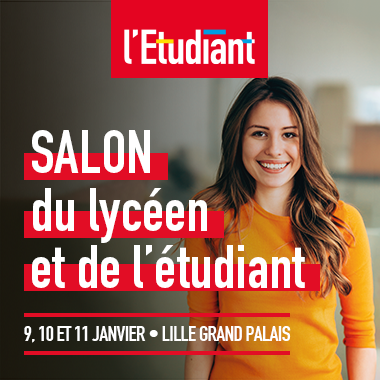 The Pôle 3D teams will be present on two stands:
– Stand PÔLE 3D n ° A17 to present all our courses from prep to master
– Village of Design Stand n ° VL14 where we will animate workshops around design
To find the full conference program and download your invitation, visit: